Administrators
Administrators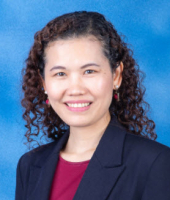 Ms. Penporn (Rung) Kaewmark
Thai Director/Head of Thai Department
Ms. Penporn Kaewmark (Kru Rung) has a Bachelor's Degree of Arts from Silpakorn University and Master's Degree in Educational Administration at Bansomdejchaopraya Rajabhat University. She has worked at TCIS as the Thai language and culture teacher since 2006. She has been the Head of the Thai Department and a member of the Student Services team since 2012. Kru Rung was promoted to Thai Director in May 2017.

Kru Rung has received the Outstanding Teacher Award from the Private Educational Association of Samutprakarn in 2014 and 2015 and also received the Outstanding Assistant Executive Director Award from Private Educational Association of Samutprakarn in 2016. Kru Rung has provided many Thai cultural and academic events and activities for the TCIS community. Her goal is that TCIS students will be able to maintain Thai traditional values within the international environment at TCIS.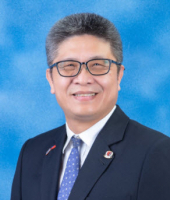 Mr. Chung-An, Hsieh (Tony)
Mr. Tony earned his Master's degree from the Institute of Teaching Chinese as a Second Language at National Kaohsiung Normal University in Taiwan. He has over 25 years of experience in education as a high school teacher, middle school teacher, elementary school teacher and administrator. From 2001-2003 Mr. Tony was Chief of Curriculum at Yuanlin High School in Changhua, Taiwan. He is a keynote speaker and presenters for many TCSL conferences and workshops. Mr. Tony is also a lecturer for Overseas Chinese Teacher Training of OCAC.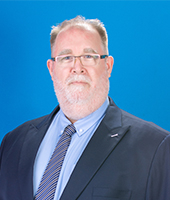 Dr. Michael Purser
Dr. Michael has a Bachelor of Arts in English Literature, a Master of Education in Curriculum and Instruction, and an Educational Doctorate in Educational Leadership. He has worked on four different continents and has traveled to over 80 countries. He is a firm believer that there is no greater calling than being an educator. He is a trained AP English Literature teacher and is a certified English as an Additional Language (ELL) educator. Before he came to the TCIS, his specialization was in creating and organizing Gifted and Talented Education programs. He is passionate about Socratic Seminars, ways to encourage students to talk and have dialogue, and technology.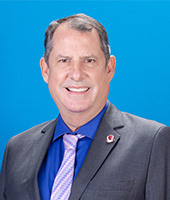 Mr. Kevin Curran
Mr. Kevin Curran holds a Bachelor Degree in History, a Master's in Secondary Education and a Post Master's Degree in Educational Leadership. He has been in international education for over 25 years and has worked in top schools around the world, including Japan, Thailand, Vietnam and the United States. He has also held the position of Site Administrator in both the Bangkok and Ho Chi Minh City campuses for the College of New Jersey's Global Education Program. This program allows teachers and school leaders to earn certification and a Master's degree while working abroad.
As an educational leader, he believes that students should be energized, engaged and empowered. Learning must not apply only to the classroom but must be relevant to the lives of our children. To support these 3E's and to have an enduring impact, learning must be shared, so our children understand the purpose of the knowledge and skills they are developing. Students need to be empowered and have a voice, so they have the opportunities to make, create and innovate, allowing them to think outside the box.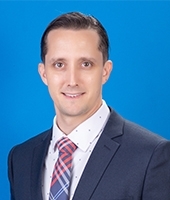 Mr. Richard Poulin
Mr. Richard Poulin has B.A. in Business English, M.A. in Education K-12, and M.Ed. in Educational Leadership. Currently, he is working towards his Doctorate in Curriculum and Instruction. He is a U.S. licensed teacher and principal. Mr. Richard has more than 10 years of teaching and administration experience with bilingual/multilingual international schools in Thailand, China, and Singapore.
Mr. Richard established a non-profit organization called Teach RARE. It is compromised of volunteers that support families and organizations with rare diseases and special needs. He also writes a weekly column at BioNews which provides educational articles and boosts awareness of rare diseases. He is a life-long learner who routinely attends professional development and workshops focused on technology education, literacy, and leadership.
Dr. Scott Dennison
Dr. Scott has a Bachelor of Arts (History) and Bachelor of Education (Elementary Education Specialization) from the University of British Columbia, a Master of Arts (K-12 Educational Administration) from Michigan State University, and a Doctor of Education (Policy and Administration) from the University of Minnesota. He is a career international educator with 23 years of international school experience in Thailand, Taiwan, and Kuwait. Dr. Scott has been a teacher from early childhood through to middle school and has held a variety of school leadership positions including the titles of director, principal, and superintendent. He has his principal and superintendent licenses from the State of Minnesota. He researched community based educational programs utilizing local wisdom in Thailand as part of his dissertation, helping him gain a deeper understanding of Thailand's educational system and culture. Dr. Scott has a passion for early childhood and elementary education, as he believes it is essential in developing a strong foundation for future student success.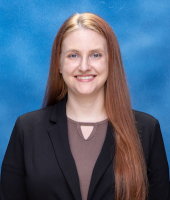 Ms. Jasmine Orellana
Ms. Jasmine has a Bachelor of Arts in Spanish/Intercultural Studies and a Master of Arts in Teaching. Before joining TCIS in 2020, she worked as a teacher of Spanish, English Language Arts, English Language Acquisition (ELL), and Social Studies at schools in China and the US. In addition to teaching, Ms. Jasmine has experience driving the realignment of curriculum across grade levels, helping teachers to create engaging curriculum for language learners of all levels, and mentoring new teachers through their first two years of service. She is passionate about helping students to develop their reading and writing skills in order to be prepared for the challenges of post-secondary education.