Faculty
Faculty
Alyse Stegman
Bachelor of Arts in Elementary Education from the University of Michigan, Completing College Counseling Certificate from the University of California - San Diego
Ms. Ally has worked in education for almost 10 years in the US, UK, and Ecuador. She is a licensed teacher and has taught students from Preschool to Grade 12, but now is exclusively focused on college counseling with high school students. She devotes much of her time to professional development and is a member of many counseling organizations and participates in international counseling events and seminars. She is currently a member of the Inclusion, Access, and Success Committee of the International Association of College Admissions Counseling which is dedicated to supporting underserved students and the educational professionals who guide them by providing inclusive opportunities to become part of the association. She is dedicated to supporting each and every student through their personal journey of deciding their futures and hopes to help them realize their dreams.
Andrew Brenzel
Bachelor of Arts and Bachelor of Science from University of Wisconsin - Green Bay
Mr. Andrew earned his Bachelor of Science in Education from the University of Wisconsin--Green Bay and his Bachelor of Arts in both Spanish and Political Science from the University of Wisconsin--La Crosse. He is licensed to teach all subjects in Elementary and Middle School and in addition, he has licenses in High School Social Studies, Spanish, English as a Second Language, and Bilingual-Bicultural Education. Prior to coming to TCIS, Mr. Andrew was a Bilingual Elementary teacher in Green Bay, Wisconsin. In this role, he worked with native Spanish speakers, teaching in both English and Spanish. From this experience, he brings a depth of knowledge in the instruction of English learners. As an educator, he works hard to build relationships and to help all students gain proficiency in reading, writing, speaking, and listening in English. He is currently in his fifth year at TCIS and teaching MS/HS Social Studies.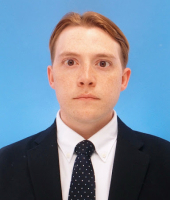 Andrew Nelson Moeller
Bachelor of Sciences (B.S.) in Mathematics Education, Bachelor of Arts in Pure and Applied Mathematics; Boston University
Teacher Andy teaches Algebra I, Foundations of Math, Computer Coding, and AP Calculus AB. Andy is an American teacher from the state of Pennsylvania, where they were born and raised in the small town of Bethlehem.
After graduating from Boston
University, Andy moved to Tokyo, Japan to teach English at a Japanese school for a short time, followed by teaching mathematics at an international school in the area.
Andy loves to make their math classes interesting and exciting for all students, regardless of their mathematical backgrounds. Andy believes in culturally responsive teaching, where it is the teacher's job to help make the subject appealing and interesting to students. Andy employs a variety of real-world applications for mathematics concepts through the use of investigations, presentations, and project-based learning.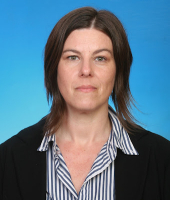 Anne Elizabeth Scott Vela
Undergraduate majors from St. John's College in Annapolis, Maryland included science, philosophy, and literature Currently in the process of completing a master's thesis on language acquisition in multilingual settings from University of Pais Vasco/Basque Country in Spain
Teacher Anne began teaching primary years science and social studies in their hometown of Tampa, Florida, USA, followed by teaching English language and subject content as well as designing teaching materials in Shanghai, China. Undergraduate majors from St. John's College in Annapolis, Maryland included science, philosophy, and literature. Teacher Anne is currently in the process of completing a master's thesis on language acquisition in multilingual settings from University of Pais Vasco/Basque Country in Spain, using research collaborated on while an intern at the Basque Center for Cognition, Brain, and Language. Their teaching philosophy and experience is that the strongest learning is achieved through meaningful activities in a mindful and collaborative classroom. Teacher Anne thinks young learners are already natural scientists and explorers, and is dedicated to guiding students to find joy in the process of discovery and communication. A lifelong learner, their teaching motto is "I don't know! Let's find out together!"

Brianna Edghill
Undergraduate: Bachelor of Arts in Anthropology, 2015 from The University of Tulsa Graduate: Master of Business, 2016
Ms. Brianna comes from the United States. She earned her Bachelor of Arts degree in Anthropology in 2015, and her Master of Business Administration degree in 2016 from The University of Tulsa. After some time in the educational nonprofit sector, she then went on to pursue a career in education abroad. She has taught in China, Vietnam, and now in Thailand. Brianna has 3 years' experience teaching students from 2 years old up to Grade 6.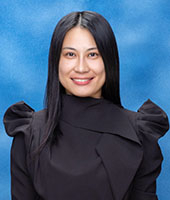 Chalita (Fai) Srikasikit
Bachelor of Education (2nd Class Honors)
Ms. Chalita Srikasikit (Kru Fai) has a Bachelor's Degree of Education from Chulalongkorn University. Kru Fai's interest is in working in the field of education, especially working with primary and kindergarten children. She has gained plenty of experience through both teaching in a school system and tutoring students. Before working at TCIS, she worked as a Thai language and Thai Cultural teacher at Pan-Asia International School, teaching Grade 1-8 students for 2 years. It has been a long-time interest of Kru Fai to educate the young, and working at TCIS she gets to fulfill her passion and work in an environment where she genuinely enjoys her work.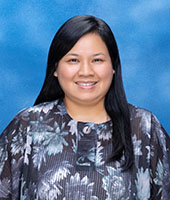 Chanitnun (Buab) Sukkasem
BA in Thai language and Literature
Ms. Chanitnun Sukkasem (Kru Buab) has a Bachelor's Degree of Thai language and Literature from Thammasat University. She started her teaching career at TCIS. She has worked at TCIS as a Thai language and culture teacher for almost 20 years. Kru Buab has received the Outstanding Teacher Award from the Private Educational Association of Samutprakarn in 2014 and 2018. Kru Buab is responsible for the D.A.R.E. project (Drug Abuse Resistance Education) which has been designed to provide students with the knowledge and tools they need to resist drugs, alcohol, and other high risk behaviors.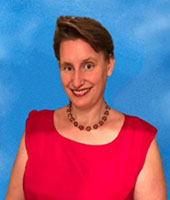 Ms. Cheryl Holmes has over 25 years of experience teaching grades 2-8, mostly in the United States. Her first international teaching experience was in Abuja, Nigeria where she has been for the last five years before coming to TCIS this year. She has degrees and/or certifications in elementary education, curriculum and instructional technology as well as ELL and bilingual education. Ms. Cheryl and her husband are very excited to learn about the Thai and Taiwanese cultures here at TCIS, as well as to explore Thailand, in general. Ms. Cheryl's hobbies include taking care of plants/flowers, designing clothing, and making earrings to go along with her outfits.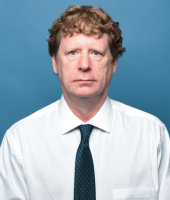 Christopher Mark Leonhard
B.A. in Psychology from Shippensburg University; M.A. in Teaching Biology from Belmont University
Mr. Chris is originally from central Pennsylvania, USA. He is licensed through the state of Tennessee and is certified in Biology, Environmental Science, Geography, and Psychology. Mr. Chris spent four years working as a counselor and fifteen years working on a variety of research projects at Penn State University and Dartmouth College before entering the teaching profession.
Mr. Chris began his teaching career working with the Nashville Teaching Fellows to fill teaching needs in low-income urban schools in the Nashville area. His first international school position was at a boarding school in the mountains of Switzerland. He followed this position by working at schools in Beijing, China and Munich, Germany. Mr. Chris has worked as Science Department Head and MYP Service Coordinator and has founded Citizen Science programs, leading to talks at the European Citizen Science Association. He comes to TCIS with two daughters, who are in grades 1 and 7, respectively. Mr. Chris considers himself a lifelong learner and regularly attends workshops in sustainability, permaculture, and integrating service into the classroom.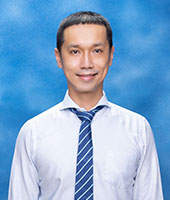 Chun-Liang (Frankie) Lu
Bachelor of Education from National Taitung University
Mr. Frankie obtained his elementary school teaching qualification in Taiwan after graduating from university. Apart from the certificate, Mr. Frankie also has two official Mandarin teacher certificates issued by the Taiwanese government and the Chinese government. Before teaching in TCIS, Mr. Frankie taught Mandarin Chinese in international schools in China and Malaysia. Not only does Mr. Frankie have experience in teaching children, but he also taught adults in some Chinese Language Centers of universities in Taiwan.