Faculty
Faculty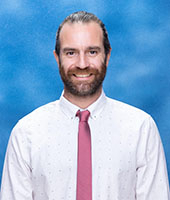 Adrian Martinez
B.Sc. Sports Science (NC, USA); Master's in Sports Management (Vigo, Spain); Teacher Certification (Hawaii, USA).
Mr. Adrian is from Vigo, Spain. He was a competitive tennis player in his youth and received his college degree in the US as he played for his school tennis teams in Texas and North Carolina. He has 13 years of teaching experience at international schools in Spain, Japan, and Thailand. 
In addition to teaching PE, he is also the PE Head of the Department and Director of Sports, where he strongly advocates for a more student-centered approach to sports in which students have the option to practice the sport of their preference. He will be presenting the following topic at the 2022 PHASE Conference: "Rethinking the educational suitability of sports seasons."
Andrew Brenzel
Bachelor of Arts and Bachelor of Science from University of Wisconsin - Green Bay
Mr. Andrew earned his Bachelor of Science in Education from the University of Wisconsin--Green Bay and his Bachelor of Arts in both Spanish and Political Science from the University of Wisconsin--La Crosse. He is licensed to teach all subjects in Elementary and Middle School and in addition, he has licenses in High School Social Studies, Spanish, English as a Second Language, and Bilingual-Bicultural Education. Prior to coming to TCIS, Mr. Andrew was a Bilingual Elementary teacher in Green Bay, Wisconsin. In this role, he worked with native Spanish speakers, teaching in both English and Spanish. From this experience, he brings a depth of knowledge in the instruction of English learners. As an educator, he works hard to build relationships and to help all students gain proficiency in reading, writing, speaking, and listening in English. He is currently in his fifth year at TCIS and teaching MS/HS Social Studies.
Brianna Edghill
Undergraduate: Bachelor of Arts in Anthropology, 2015 from The University of Tulsa Graduate: Master of Business, 2016
Ms. Brianna comes from the United States. She earned her Bachelor of Arts degree in Anthropology in 2015, and her Master of Business Administration degree in 2016 from The University of Tulsa. After some time in the educational nonprofit sector, she then went on to pursue a career in education abroad. She has taught in China, Vietnam, and now in Thailand. Brianna has 3 years' experience teaching students from 2 years old up to Grade 6.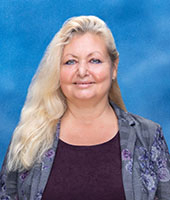 Brittany Elstroth
BA Queens College. MA Stony Brook University
Ms. Brittany comes to us from the USA where she taught in public high schools for 22 years before becoming an international science teacher in 2014. She has her BA degree from Queens College, and Masters degree from Stony Brook University. She has received teaching credentials in biology, and geological sciences from both New York and California. Just recently she received the accreditat TEFL certificate and has held a Crosscultural Language and Academic Credential (CLAD) for 20 years. Ms. Brittany has been the winner of 11 awards and grants in biotechnology, alternate energy, and environmental education in the USA, and was twice teacher of the month for the Silicon Valley Education Fund. She has been a SCUBA instructor for 20 years, and avidly travels the world exploring marine environments.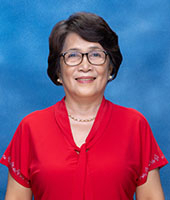 Caridad (Carie) Prittipongpat
BS / M.ED International Education
Ms. Caridad Prittipongpat (Ms. Carie) earned her Bachelor's degree from the University of Pangasinan, Philippines and Master's degree in International Education from Framingham State College of Massachusetts, USA. Ms. Carie received the Outstanding Teacher Award from the private Educational Association of Samutprakarn in 2014 and 2015. She has been a kindergarten and elementary teacher at TCIS since 2000, including teaching at Language Academy. In addition, Ms. Carie was a teachers' supervisor for many years at the American School of Bangkok, (formerly Didyasarin International School) before coming to TCIS. Her goal is to inspire her students with a love of reading and develop students who are well-rounded intellectually, socially, physically, and emotionally.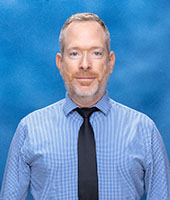 Cary Stewart
MME Wind and Percussion Pedagogy, University of North Texas (2004); BM Music Performance, Baylor University (2001)
Mr. Cary has been the Director of Bands at Thai-Chinese International School since July 2020. He leads the TCIS Wind Ensemble, Pop Ensemble, Digital Music Production, and middle school Beginning and Intermediate Bands.
Mr. Cary's previous post was at American International School Chennai (India), where he conducted the Symphonic Band, Concert Band, and Jazz Ensemble. During his eleven-year tenure at AISC, Mr. Cary led students on 29 trips to six countries and hosted six international school music festivals.
Mr. Cary is an accomplished percussionist in the classical, jazz, and Latin music genres. His arrangements and jazz compositions have been performed by college, high school, and professional ensembles.
Mr. Cary earned his Master of Music Education degree with Band Specialization at the prestigious College of Music at the University of North Texas. He earned his Bachelor of Music degree in Percussion Performance from Baylor University, with special emphases in Music Education and Jazz Studies. Mr. Cary holds All-Level Music and Gifted & Talented teaching certifications from the State of Texas, USA.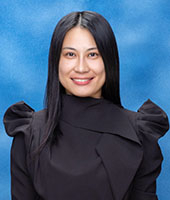 Chalita (Fai) Srikasikit
Bachelor of Education (2nd Class Honors)
Ms. Chalita Srikasikit (Kru Fai) has a Bachelor's Degree of Education from Chulalongkorn University. Kru Fai's interest is in working in the field of education, especially working with primary and kindergarten children. She has gained plenty of experience through both teaching in a school system and tutoring students. Before working at TCIS, she worked as a Thai language and Thai Cultural teacher at Pan-Asia International School, teaching Grade 1-8 students for 2 years. It has been a long-time interest of Kru Fai to educate the young, and working at TCIS she gets to fulfill her passion and work in an environment where she genuinely enjoys her work.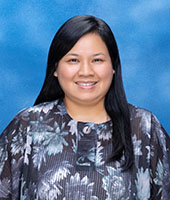 Chanitnun (Buab) Sukkasem
BA in Thai language and Literature
Ms. Chanitnun Sukkasem (Kru Buab) has a Bachelor's Degree of Thai language and Literature from Thammasat University. She started her teaching career at TCIS. She has worked at TCIS as a Thai language and culture teacher for almost 20 years. Kru Buab has received the Outstanding Teacher Award from the Private Educational Association of Samutprakarn in 2014 and 2018. Kru Buab is responsible for the D.A.R.E. project (Drug Abuse Resistance Education) which has been designed to provide students with the knowledge and tools they need to resist drugs, alcohol, and other high risk behaviors.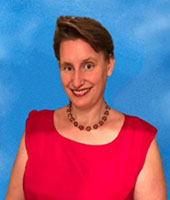 Ms. Cheryl Holmes has over 25 years of experience teaching grades 2-8, mostly in the United States. Her first international teaching experience was in Abuja, Nigeria where she has been for the last five years before coming to TCIS this year. She has degrees and/or certifications in elementary education, curriculum and instructional technology as well as ELL and bilingual education. Ms. Cheryl and her husband are very excited to learn about the Thai and Taiwanese cultures here at TCIS, as well as to explore Thailand, in general. Ms. Cheryl's hobbies include taking care of plants/flowers, designing clothing, and making earrings to go along with her outfits.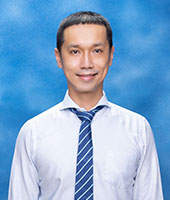 Chun-Liang (Frankie) Lu
Bachelor of Education from National Taitung University
Mr. Frankie obtained his elementary school teaching qualification in Taiwan after graduating from university. Apart from the certificate, Mr. Frankie also has two official Mandarin teacher certificates issued by the Taiwanese government and the Chinese government. Before teaching in TCIS, Mr. Frankie taught Mandarin Chinese in international schools in China and Malaysia. Not only does Mr. Frankie have experience in teaching children, but he also taught adults in some Chinese Language Centers of universities in Taiwan.