Welcome to the TCIS After School Enrichment Program (ASEP). We offer educational and recreational after school programs for Pre-K through High School students. Classes are conducted by qualified, certified teachers to provide the best for your child.
We offer individual as well as group classes of up to 10 students.
Our Programs are divided into 2 sections:
1. ACADEMIC ENRICHMENT PROGRAM
This program offers classes in all subject areas. We offer individual and group classes of up to 6 students. If your child needs individual help or would like to join a small group of students, this is the option for you.
Subjects offered are:
Math
Science
English
Social Studies
Thai
Chinese
PROGRAM FEES
| OPTIONS | Fee per Student/Class |
| --- | --- |
| Individual | 1100 Baht |
| Group of 2 | 900 Baht |
| Group of 3 | 800 Baht |
| Group of 4 | 700 Baht |
| Group of 5 | 600 Baht |
| Group of 6 | 500 Baht |

2. SPECIAL PROGRAM
The activities below are available Semester 1 this year. These will be special group classes of 3-10 students. Most classes will begin once 3 or more students are signed up in a group.
Fee: 500 Baht per student per class.
Some classes may require a material fee.
Please check information carefully.
Sign up for classes by clicking on Sign Up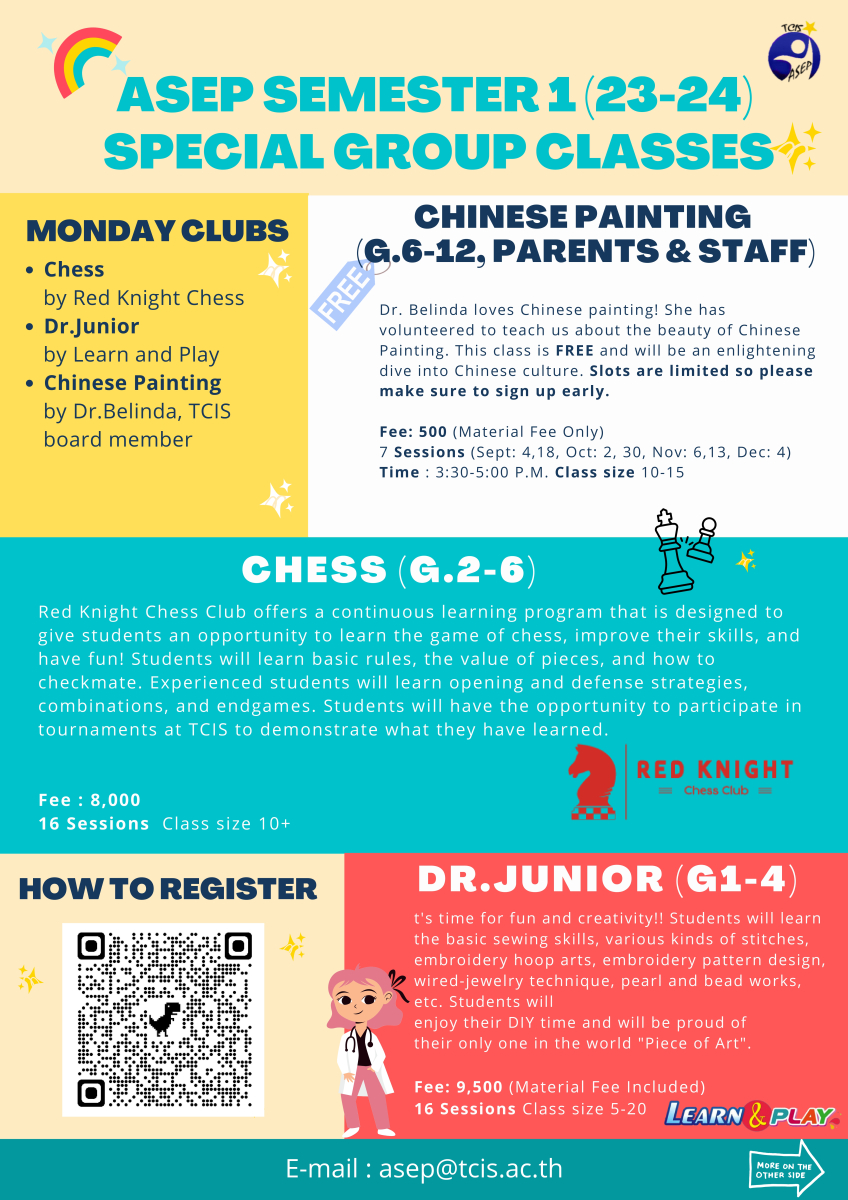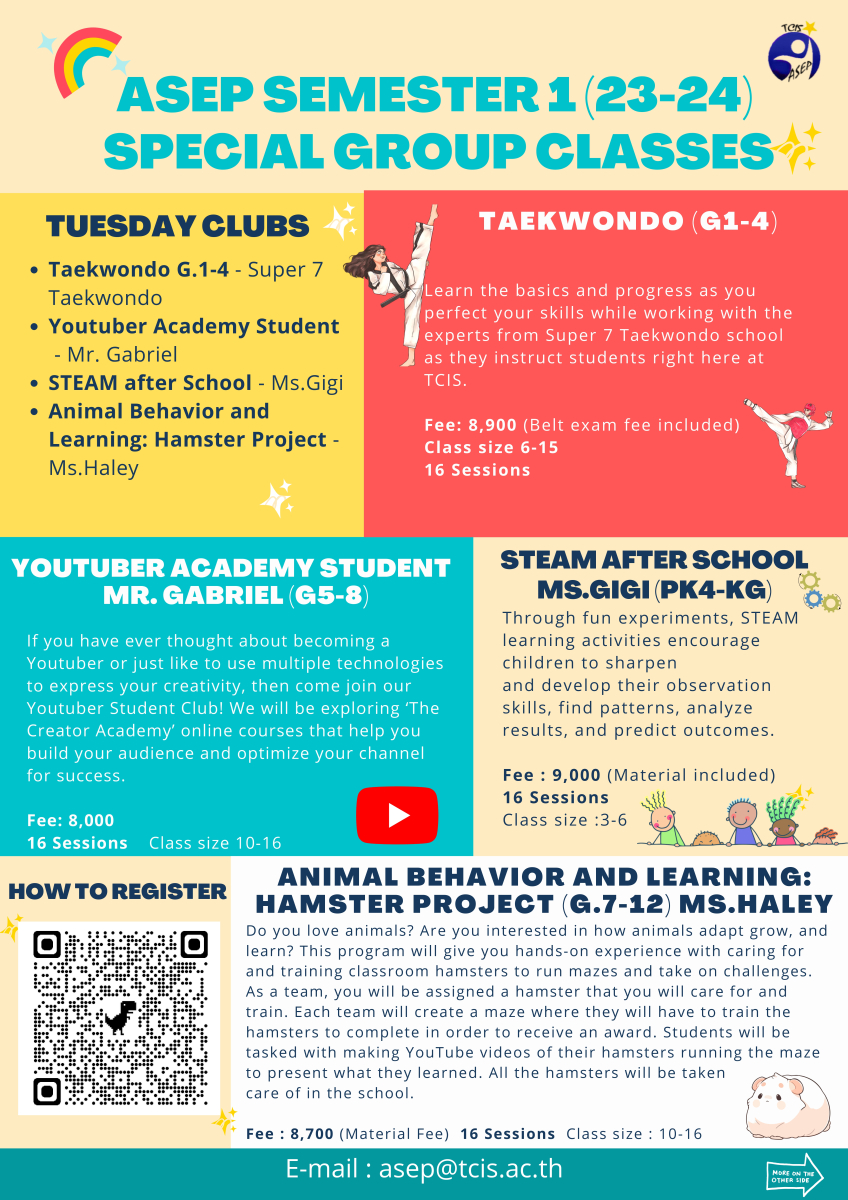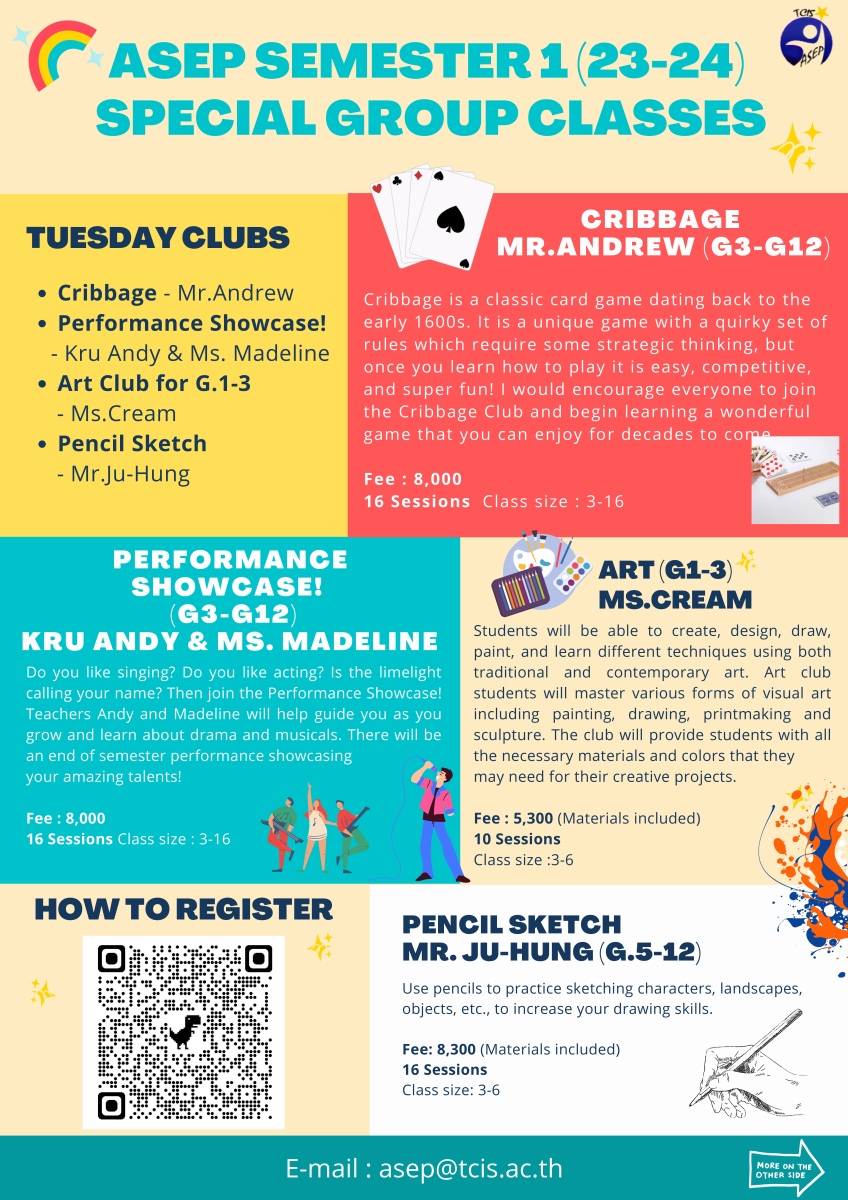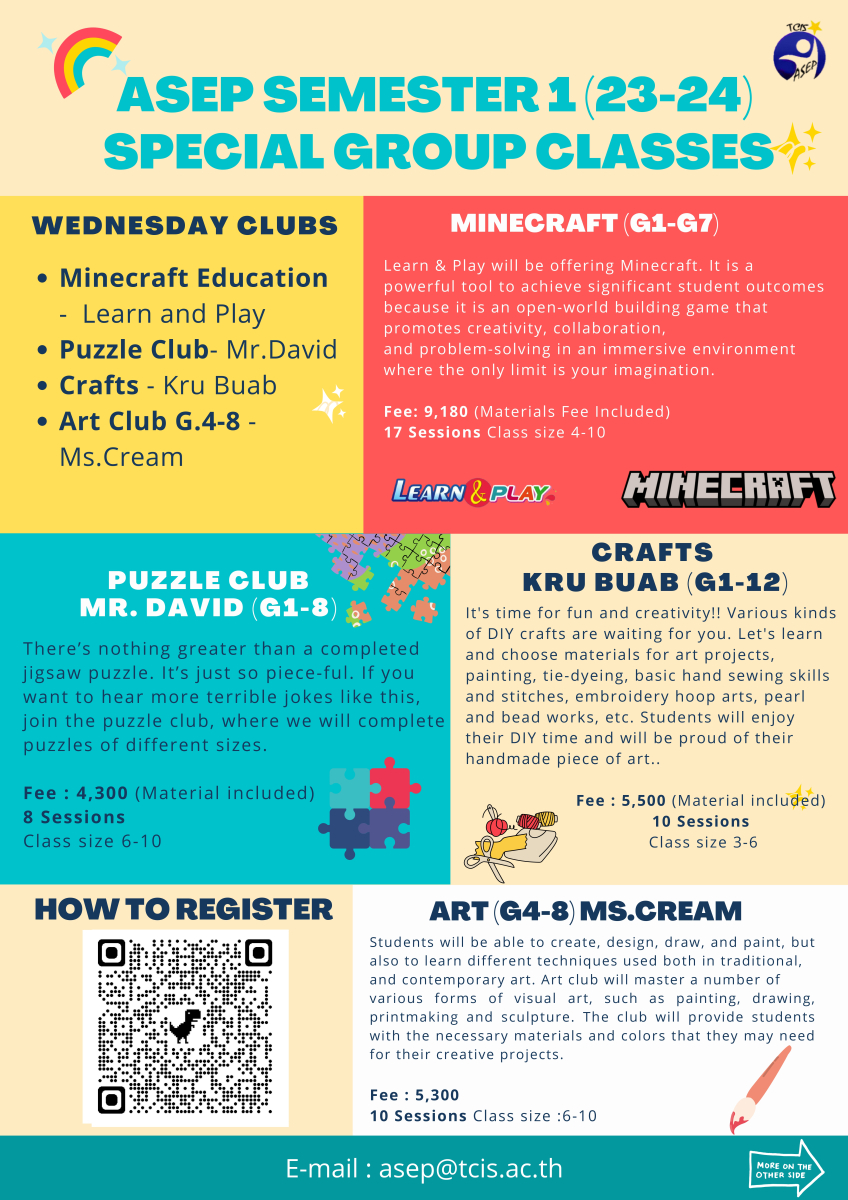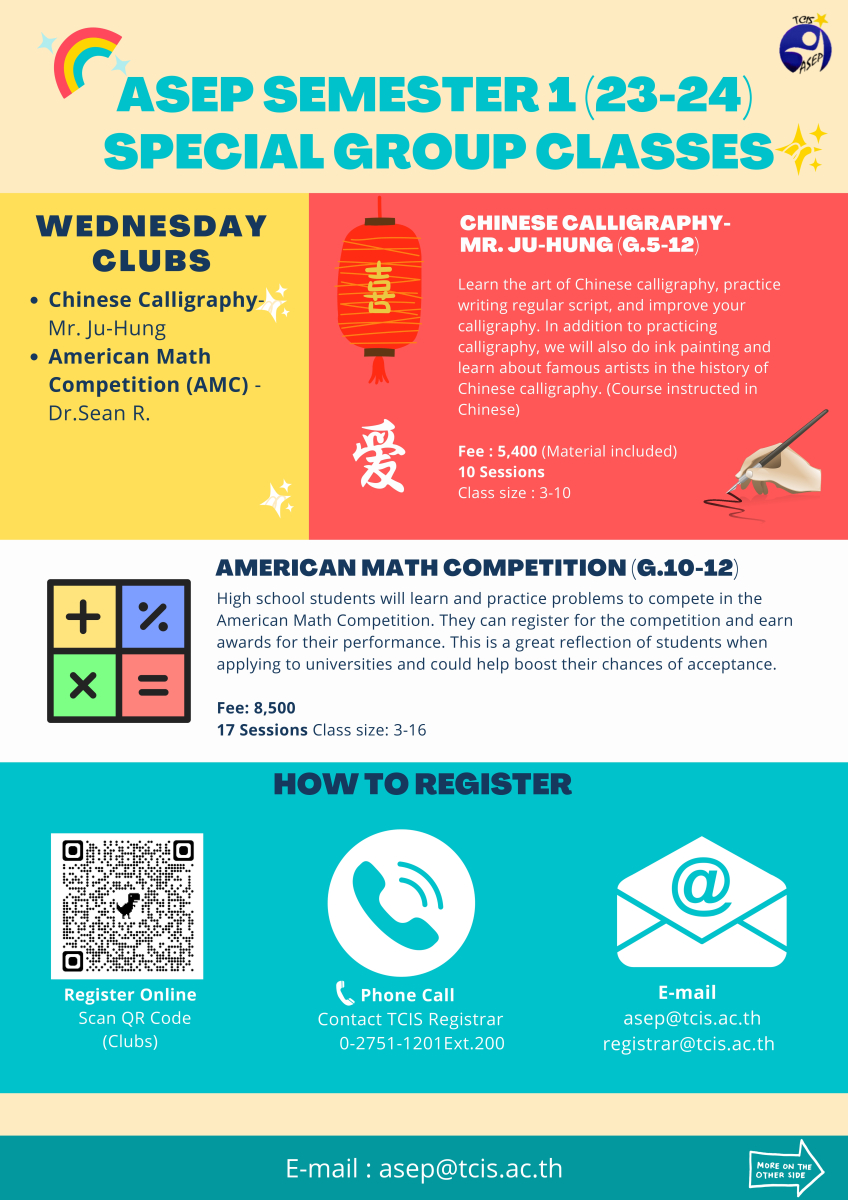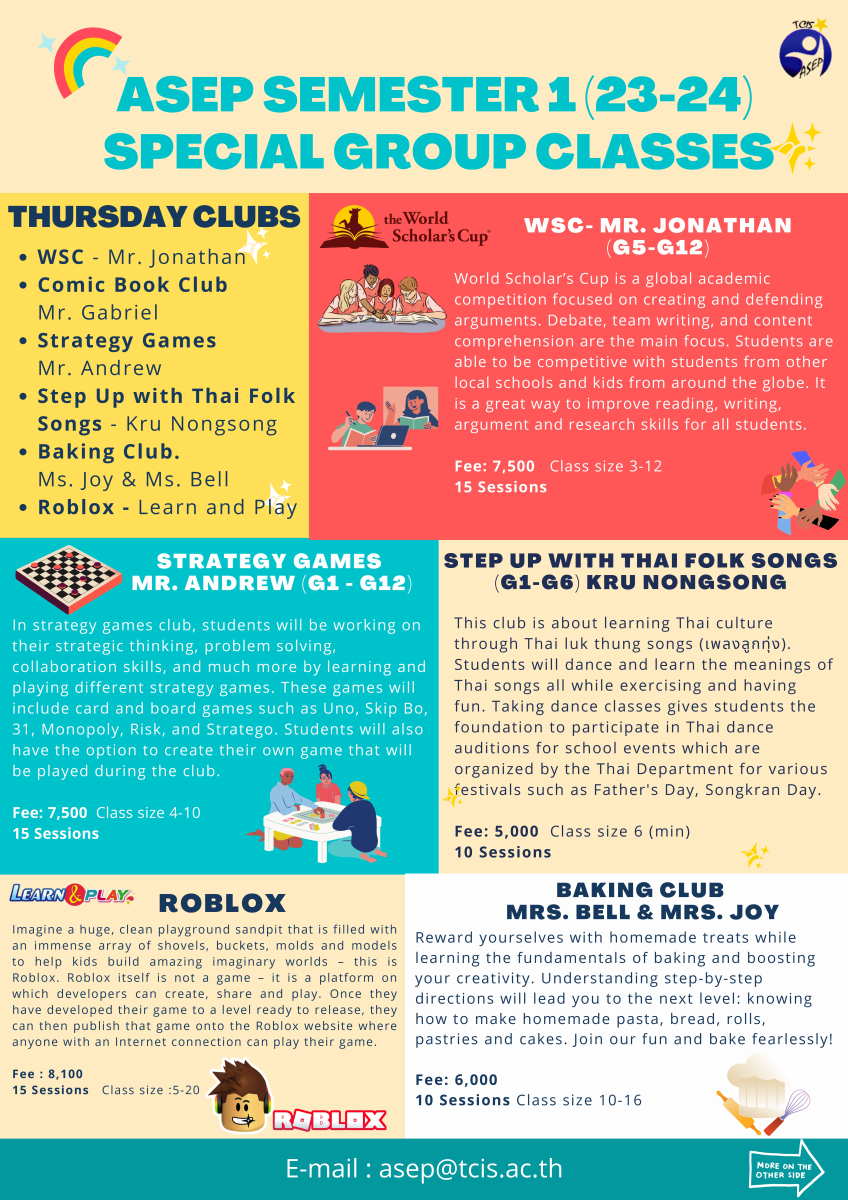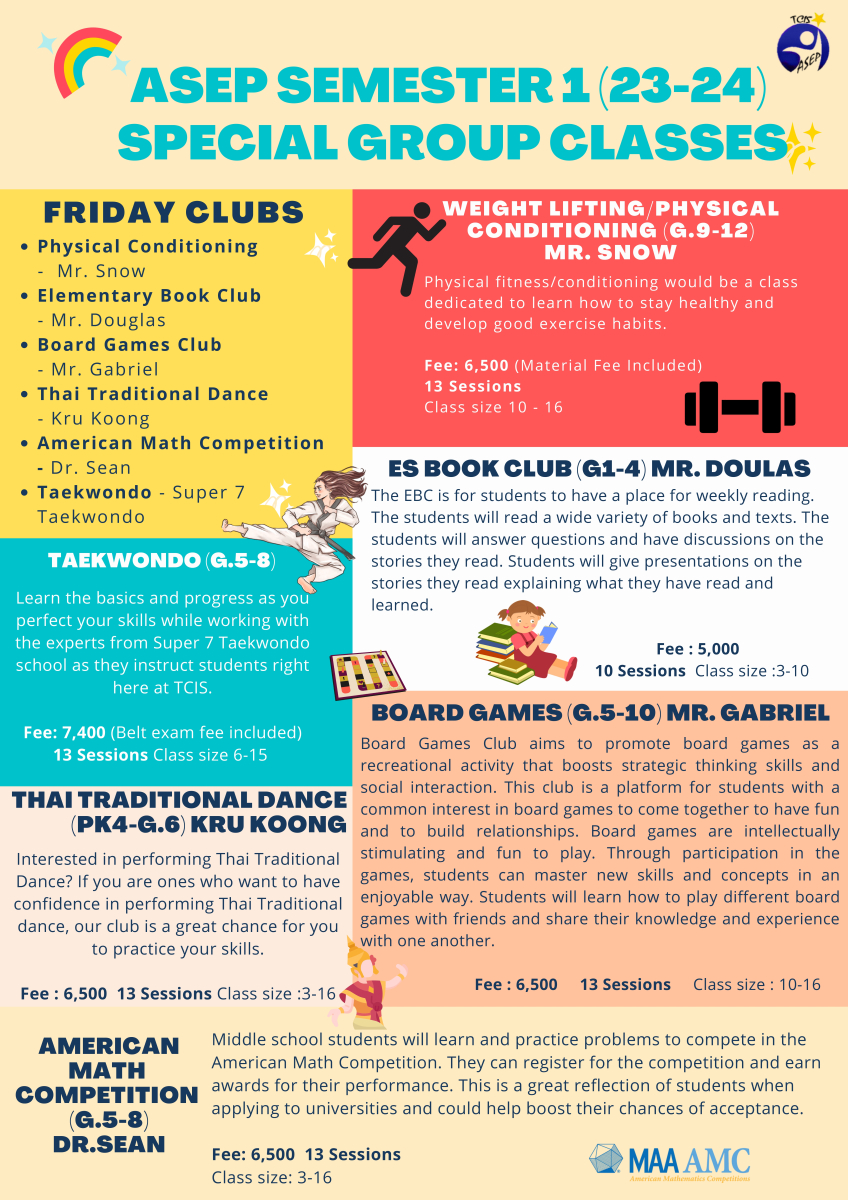 ABOUT ASEP: Administrators, Calendar, Policies, Registration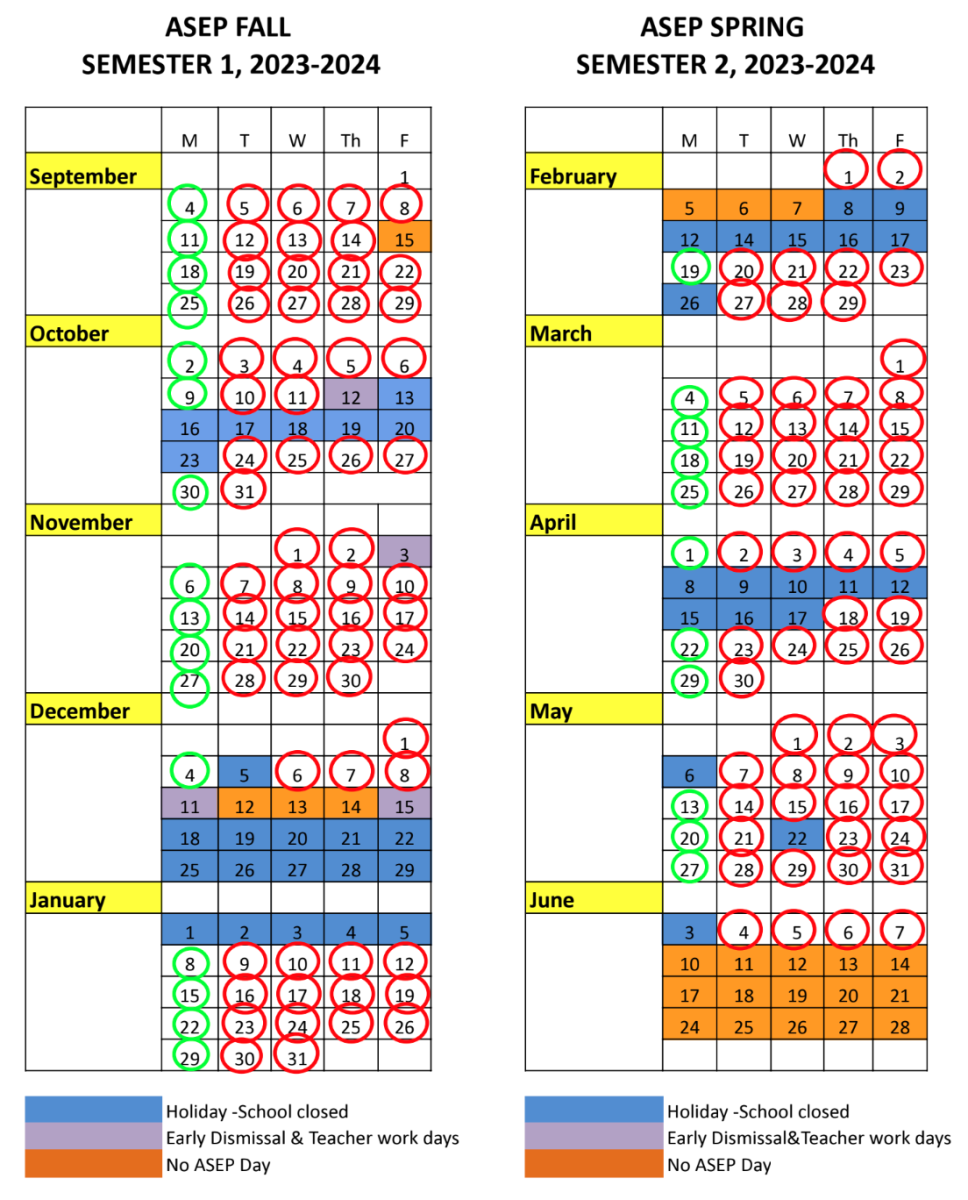 Official ASEP Program days: Tuesday through Friday 3:30 - 4:30 PM.
The TCIS ASEP Program is coordinated by Mr. Matthew & Kru Ben.
We hope this website will assist all parents and teachers with necessary information about all the programs offered.
ASEP registrations will be done through this website. Please click the relevant program registration form below. After sign-up is completed and submitted, you will receive a confirmation email with payment details. All payments are to be made to the TCIS Cashier by cash, credit or bank transfer.
Please click here for the calendar. Please click here for ASEP policies.
Please select the classes you want to enroll your child in and sign up using the forms below.
ACADEMIC ENRICHMENT CLASSES SIGN UP FORM
Academic Enrichment Sign Up Form
SPECIAL PROGRAM SIGN UP FORMS