Faculty
Faculty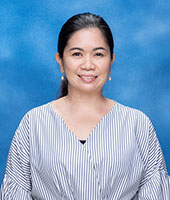 Kathleen Joy Poole
Bachelor of Secondary Education from Ateneo de Zamboanga University
Ms. Joy has been a teacher for twenty-one years, sixteen internationally. She graduated with a Bachelor's Degree of Secondary Education with a major in History at Ateneo de Zamboanga University. She has gained much of her teaching experience working in different school departments. She worked as a teacher in early childhood education as well as in science, math and social studies in different elementary schools. Ms. Joy has lived in Thailand for fourteen years. Most of her teaching experience in Thailand has been spent teaching English as a second language to students of all ages from pre-Kindergarten to high school. She believes that hands-on learning and active engagement are key to helping students learn effectively and achieve their full potential.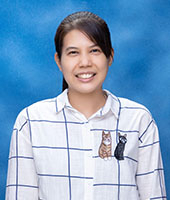 Kornvida (Yim) Srisupa
Master's Degree in Education from Chulalongkorn University Certification in Teaching Thai as a Second Language from Srinakharinwirot University Teaching Classes : PK3, Thai Foreign Tongue G.2 and Thai Mother Tongue G. 4
Kru Yim lives in Bangkok. She has a Masters Degree of Education from Chulalongkorn University, Certification in Teaching Thai as a Second Language from Srinakharinwirot University and 13 years of teaching experience at TCIS, including teaching Thai Foreign Tongue to PK3 and Grade 2, and Thai Mother Tongue to Grade 4. Kry Yim loves teaching because she loves the energy and excitement that small children display. She likes to help and solve children's problems, inspiring students not only academically but personally, and helping them to achieve their best. Kru Yim enjoys traveling and gardening. The places that she wants to travel to again are India and Nepal. Her motto is do not fail to try.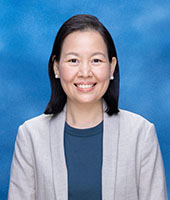 Krongchanok (Cream) Hsieh
M.A. in Art Education from Srinakharinwirot University. B.A. in Communication Art, Major in Graphic Design and Minor in Performance Design from Srinakharinwirot University
Ms. Krongchanok Hsieh (Cream) is a Thai educator who received an international education when young and has 25 years of working experience teaching in international schools. She has a master's degree in art education and a bachelor's degree in Communication Design from Srinakharinwirot University. She also received specialized certifications in Special education and Art therapy. She has experience teaching art at both Elementary and Secondary levels and served as a Thai Principal and Visual Arts communication lead at TCIS for several years. In addition to teaching, she is an author of G.1 - G.6 Master Art textbooks, exercise books, and teacher's edition textbooks, which have been published for students and art educators throughout Thailand. She worked as a lecturer and a facilitator of the Gifted and Talented Art program of Bangkok, participating in both government and private schools. She won art competitions from several organizations, displayed her artworks in several exhibitions, and was selected to be a judge for many art competition events. She strongly believes that creativity and imagination are a part of life that can be stimulated by art. Through art activities, the brain, hands, and eyes will be developed to help every child reach their highest potential. Currently Ms.Cream is teaching Art for ECE, ES, and MS (G.5-7) students.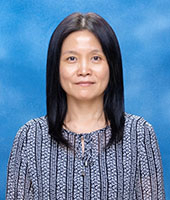 Lichou Chen
Doctor degree in Musicology (University of Pavia); Master degree in Baroque Cello (Conservatory of Novara); Bachelor degree in Vocal singing (Tainan School of Home Economics Foundation at Tainan University of Technology)
Lichou Chen is a teacher, musicologist, cellist, and singer from Taiwan. Born in Changua, she studied at the Tainan Junior College of Home Economics and graduated with a Vocal major with Prof. Lu Yi-chan.
After her graduation, she went to Italy where she studied a Major in Musicology at the University of Pavia, graduating in 2005 with a dissertation about Pipa during Tang Dynasty and a comparison of the  Lute and the Ud. Her dissertation was well appreciated by the board of examiners.
Apart from her academic studies, in Italy, she continued to practice music as both a cellist and singer. She got a Baroque cello degree from the Conservatory of Novara under the guidance of Prof. G. Nasillo. Among her most relevant vocal experiences, she has sung as a soloist in the female Gregorian Chant Chorus Sorores, conducted by G. Baroffio, and for several years she has been a member of the polyphonic choir, Costanzo Porta, in Cremona, conducted by A. Greco. As a member of these choirs, she participated in International Music Festivals in Ravenna, Monteverdi Festival in Cremona, and Maggio Musicale Fiorentino in Florence.
She has been a Vocal teacher and Chorus conductor at the University of Medicine of Kaohsiung (Taiwan); and a Cello teacher and Chorus conductor at the Assumption University of Bangkok. Since 2008 she has taught AP Music theory, Choral, String music, and Symphonic Orchestra conducting at TCIS. Lichou is also a promoter of cultural exchanges among South-East Asian countries and Italy, and an organizer of summer camps for high school Asian students in Europe (England and Italy), conducting these activities under the patronage of the Italian Embassy in Thailand.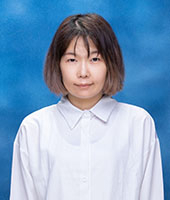 Lin Fang
Bachelor of Science from National Hsinchu University of Education
Ms. Lin Fang has taught at TCIS for five years. In addition to teaching, she actively participates in organizing Chinese events with students. Her classes are fun and full of energy.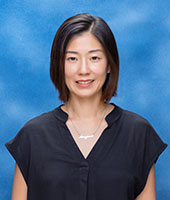 Linda Hong
BS in Life Science, MBA, PhD in ESML (ongoing)
Ms. Linda has been teaching biological sciences at TCIS for the past 10 years. She grew up in Thailand as an international student. Ms. Linda has traveled the world, and is very aware of the importance of English and Chinese languages. Teaching at TCIS all these years made Ms. Linda realize the importance of strong ELL support with core science instruction. She is currently teaching Biology, AP Biology, and Anatomy and Physiology.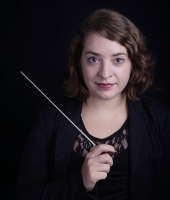 Madeline Chappell Wight
Bachelor or Music: Music Education, (Shenandoah University) Masters of Music: Wind Conducting (University of Massachusetts)
Madeline Wight is an experienced music educator known for her positive and energetic classroom. She holds a Bachelor of Music in Music Education from Shenandoah Conservatory, along with a certificate in Oboe Performance. Recently, she acquired a Masters in Wind Conducting from the University of Massachusetts Amherst.
Madeline's teaching career has spanned diverse settings, from Virginia to China and now to Bangkok. She has taught secondary band, orchestra and choir, and IB DP music. She was awarded Teacher of the Year at Nanjing Foreign Language School for the 2020-2021 school year.
Outside of her teaching, Madeline nurtures her interests in reading, cooking, and exploring her new home in Thailand. Her genuine commitment to her students and her enthusiasm for music and life make her an engaging and impactful educator.
Matthew Cannon
Master's of Business Administration (MBA), B.S. Health Education-Kinesiology From Georgia College & State University
Matthew Cannon is a second-year teacher at TCIS where he teaches Pre-Algebra, Geometry, and Algebra II. Matthew is an American teacher from the state of Georgia, where he was born and raised in the Metro Atlanta Area. He attended Georgia College & State University in Milledgeville, Georgia, where he earned a B.S. in Health Education and a Master of Business Administration (MBA). In addition to Thailand, he has taught internationally in both Vietnam and China. 
Matthew loves to make content approachable for all students. He continues to learn creative strategies to create an engaging learning experience for all students. Matthew enjoys spending time with his wife and exercising outside the classroom.
Michael Ryan Snow
B.A. Political Science; M.Ed Elementary Education
Mr. Snow was born and raised in Maryland, USA just outside Washington D.C. From an early age he discovered a passion for reading and intellectual curiosity, which eventually led him to China to study Chinese while in university. After arriving he discovered his love for teaching as a result of volunteering at a public school in Shanghai. Since then, he has spent the last 11 years teaching in various schools in the United States, Indonesia, China, and now Thailand. His guiding belief in education can be summed up in the quote: "show me a reader and I'll show you a leader."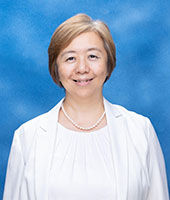 Miho Katsumata
BA in American and British Studies, Tenri University, Japan MA in Applied Linguistics, University of Durham, UK MC in Counseling Psychology, Assumption University of Thailand PhD in Counseling Psychology, Assumption University of Thailand
Dr. Miho is a qualified teacher and counselor and has been in education for more than 20 years. She worked in several international schools in Thailand as counselor / teacher and she is experienced in helping children and adolescents who have various challenges in their life. She has a passion for supporting the personal growth and academic success of young people through teaching and counseling.