Faculty
Faculty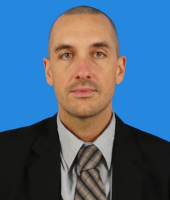 Sean Peter Raymond
Bachelor of Arts in Mathematics and Secondary Math Education 5-12, Masters of Science in Secondary Math Education and Ph.D. in Math Education
Dr. Sean Raymond teaches Pre-Algebra, Pre-Calculus, Calculus and AP Calculus BC. Sean is an American teacher from the state of New York, where he was born in Syracuse. He attended SUNY Potsdam in Potsdam, NY, where he earned a B.A. in Mathematics and Secondary Math Education, SUNY at Buffalo State College in Buffalo, NY, where he earned an M.S.E.D in Secondary Math Education, and SUNY @ Buffalo, where he earned a Ph.D. in Math Education. In addition to Thailand, he has taught internationally in China.
Sean loves to use multiple strategies and resources to teach mathematics. He enjoys various types of problem solving methods to arrive at the solution and encourages his students to think outside the box. In his free time, he enjoys running, playing piano, movies and music!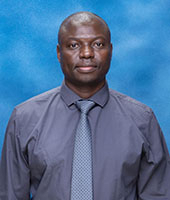 Severino Sedeya
Bachelor of Science Honors degree Post Graduate Certificate in Education from National university of Science and Technology
Mr. Severino is an experienced teacher with an honors degree in Applied Physics and a Postgraduate Certificate in Education. He received qualifications from National University of Science and Technology as well as the University of South Africa. Mr. Severino has 15 years of experience teaching high school Physics and Mathematics both in public and private schools. Mr. Severino's instructional approach and interactive teaching style includes problem solving sessions, hands-on lab activities coaching, individualized teaching of key concepts in small group settings, enabling students to apply Physics concepts to solve problems in real life, and building a solid foundation for further courses related to Physics and Mathematics. Mr. Severino has a strong interest in chess and is the advisor of the Chess Club, he is also the advisor of Smile Club.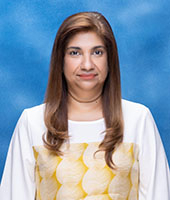 Shanesz Jayasinghe
MA Education, University of Sunderland, UK PGCert Learning Technologies, University of Leicester, UK Post-Graduate Diploma in Education, University of Leicester, UK PGCert (Advanced), Education, University of Leicester, UK B (Com) Computer Studies (IT), Institute of Data Management, Sri Lanka/NCC, UK Teacher Profession Certification, Rajabhat Suan Dusit University, Thailand Lego EV3 Teacher Certification - Carnegie Mellon University, USA VEX V5 Teacher Certification - Carnegie Mellon University, USA
Ms. Shanesz has  been an educator for the past 30 years working in several international educational institutes, including a post-graduate university. 
She has a Masters degree in Education from the University of Sunderland, UK and specialized certifications in Learning Technologies, Information Technology & Robotics. She is passionate about teaching technology and believes in building strong relationships that tap into students' interests, and designing lessons that allow students to make connections with the curriculum and the real world. 
Ms. Shanesz teaches secondary school Technology, Coding and Robotics.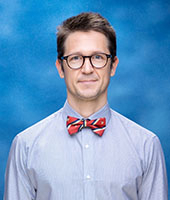 Shaun Mefford
B.S. Hospitality Administration (2000), Alternative Teaching Certification (2007), Master's in International Teaching (2024)
This is Mr. Shaun's 14th year teaching and sixth year at TCIS.  He is originally from America, but Thailand is his home.  In addition to teaching Grades 5 and 6 Math, he is also this year's Head of the Math Department and Atlas Rubicon Lead. 
Before moving abroad, he was a 5th Grade Math and Science teacher and grade-level team leader in Austin, TX.  He enjoys helping students learn essential life skills, such as problem-solving, self-advocacy, responsibility, and independence, as well as watching students grow into critical thinkers and collaborative workers.  It doesn't hurt to learn a few math skills along the way either!
Mr. Shaun is currently pursuing a Master's in International Teaching to further his teaching and leadership skills.  In his spare time, he loves playing Catan, Gin, and Rummikub, as well as being creative through his photography.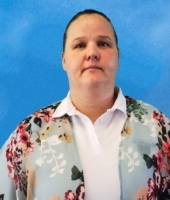 Tamara Garner
Bachelor of Arts in Chemistry From Bethany College in Lindsborg, Kansas
Tamara graduated with her degree in Chemistry from Bethany College in Lindsborg, Kansas, with the intention of working in a laboratory. After graduating, she worked for a pharmaceutical company in their Research & Development lab and then moved to a new company to work in the Quality Control lab. She enjoyed the lab but realized she wanted to work with youth and help them discover their love for learning as she did. This led her to teach Chemistry and AP Biology for four years at schools around Dallas, Texas. Then she moved to Costa Rica and taught Chemistry, AP Chemistry, and AP Environmental Science there for three years. She is teaching 7th and 8th grade Science here at TCIS and working on completing her Master's in Education Curriculum & Instruction with a concentration in Leadership from Emporia State University.
Thepvanee (Aom) Vinijkumthorn
Master Degree in Education from Chulalongkorn University
Kru Aom was born in Bangkok. She graduated with Bachelor's degrees and Master's degrees from the Faculty of Education. Kru Aom chose the Faculty of Education because she knew that she wanted to be a teacher. After her first year of teaching at TCIS, Kru Aom designed to learn how to teach the Thai language to foreigners, and she received a certificate for this program from Srinakharinwirot University. Kru Aom has been teaching at TCIS since 2006, and currently, she teaches G5, G7 TMT, and G.6, G8 TFT. Kru Aom not only teaches her students the Thai language & culture, but she also teaches them morals and ethics, which are regularly discussed in class. She always encourages students to take responsibility for their own learning, such as doing their assignments and submitting tasks on time. Kru Aom also encourages Middle & High school students to join Thai dance activities in the Thai dance club.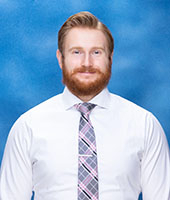 Tim Morgan
Bachelors: Double Major in History and Secondary Education with a concentration in Social Studies from Bradley University
Mr. Tim is a dynamic, exciting teacher who is passionate about the topics he teaches, which makes his classroom an interesting experience for the students. His out of school life revolves around traveling and seeing more of this beautiful world we live in. He grew up in the middle of America and lived on the East coast before he decided to move to Asia not even a year after graduating. He lived in Chengdu, China for about a year and then, due to COVID, was locked out of the country and decided to find a new home in South East Asia.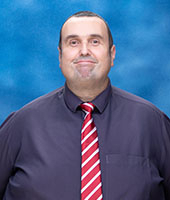 Vic Poole
B.A (Hons) in English Literature from Kingston University Postgraduate Certificate in Education (PGCE) from The University of Nottingham M.Ed in International Education from Framingham State University Diploma in Teaching English to Speakers of Other Languages (Dip TESOL) from Cambridge University Diploma in Translation from the Institute of Linguists
Mr. Vic is from the UK. He has been an English teacher at a variety of schools and in a number of countries in Europe and Asia for over twenty years. He is an avid reader and lover of all things related to language and literature. He is a passionate educator and lifelong learner and a strong believer in the ideals of international education such as multilingualism, international-mindedness, and responsible global citizenship. Mr. Vic teaches English in high school and is the school's AP Coordinator.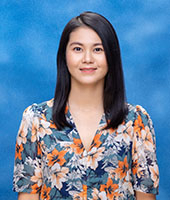 Vitchuda (Pat) Kalapoch
Master of Arts Major Thai Studies from Ramkhamhaeng University
Kru Pat is an ES Thai teacher. Her dream was always to be a teacher. She graduated from Ramkhamhaeng University with a Master of Arts degree. She loves to cook Thai food and Thai desserts. Her goal is to guide, encourage, and help her students to improve their literacy, become strong readers and writers in Thai, and fulfill their true potential.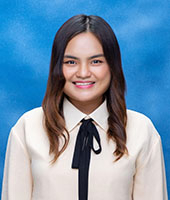 Wansida (Nongsong) Kumrit
Bachelor of Arts Thai Major from Mahidol University
Kru Nongsong is an ES Thai teacher. She has been teaching at TCIS since 2019. She was born in Bangkok but lives in Samut Prakarn. Kru Nongsong graduated from Mahidol University with a major in Thai. She is currently doing her Master of Education in Curriculum and Instruction. Kru Nongsong was an exchange student in the United States and gained a lot of experience abroad. She loves traveling and photography and believes that teaching is a labor of love.