Faculty
Faculty
Nial Water Jones
Bachelor's in Elementary Education with an emphasis in Language Arts, Central Michigan University Master's in Reading Education, University of Kansas.
Nial Jones is from Lansing, Michigan, United States. His credentials include a Bachelor's in Elementary Education with an emphasis in Language Arts from Central Michigan University and a Master's in Reading Education from the University of Kansas. Nial is also a certified reading specialist. He is licensed to teach in the United States (Board of Education from the state of Michigan) and the United Kingdom (QTS). He possesses over a decade of teaching experience in the United States, China, and now Thailand! Throughout that time, Nial has focused on building a trusting, caring classroom environment in which all students feel comfortable taking risks and making mistakes. Nial believes that it is his job to help students not only grow academically, but to help them develop as well-rounded human beings. Outside of the classroom, he loves to watch movies, read (especially history), travel, support Michigan State basketball, and learn from others. Nial is looking forward to a great year!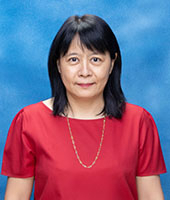 Nilar Win Buasuwan
Bachelor's Degree in Arts, Graduate Diploma in Teacher Education
Ms. Nilar has taught as an early childhood educator for pre kindergarten and kindergarten in TCIS since 2001. Before joining TCIS, she has also worked as an early childhood educator in other schools in Bangkok as well as other countries including Laos, the Philippines and Myanmar for more than six years. Ms.Nilar is a deeply passionate and devoted individual when it comes to educating young minds.She wholeheartedly believes that when early childhood education is nurtured successfully,it lays the groundwork needed for students to become well rounded lifelong learners. She has been living in Thailand for the past twenty five years and has two children that have graduated from TCIS.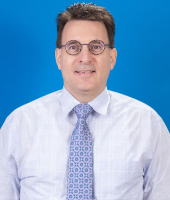 Norris Smith
B.S. in Psychology from the University of Illinois (Champaign - Urbana); M.A. in Psychology from State University of West Georgia; PhD in Experimental Psychology from the University of Tennessee (Knoxville)
Dr. Norris have worked at mostly American universities around Asia such as in Japan, Korea, Iraqi Kurdistan, and Thailand (research, teaching, administration, counseling) and also worked in test preparation (SAT, TOEFL/IELTS, GRE, GMAT), tutoring, corporate training, and even life insurance in Florida, USA. Interests include various forms of travel (his dissertation is "A Phenomenological Study of the Experience of Travel"); propaganda/persuasion/beliefs; and the psychology of trading & investing.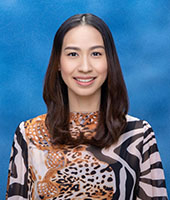 Onuma (Ben) Malaisawan
BA Thai Language
Ms.Onuma (Kru Ben) has a Bachelor of Arts in Thai language. She has been teaching at TCIS since 2014. Kru Ben received the Outstanding Teacher Award from the Private Educational Association in 2018. She teaches Thai language and culture in secondary school to both Thai and Non-Thai students. She believes that all students are unique and the classroom is a free space for students to speak and meet their full potential. Kru Ben also works with the Thai Red Cross Youth Bureau (TRCY) and provides support for TCIS Red Cross Youth Volunteers.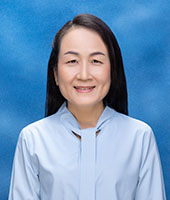 Prapatsorn (Koong) Ketchan
M.A. in Teaching Thai as a Foreign Language at Srinakharinwirot University
Kru Koong is a Middle School Thai Teacher. She is teaching grade 5FT, 6MT, 7FT, and 8MT classes. Throughout the year, students will learn and improve their skills through fun and engaging tasks and activities. Thai classes still retain Thai traditions and ethics. She also hosts a Thai Traditional Dance Club for MS/HS students who always perform well and a Meditation Club before class starts.
Rachel Lynn Kauffman
B.A. Teaching English and English as a Second Language from the University of Northern Iowa
Mrs. Rachel is a first year teacher at TCIS teaching 8th & 9th grade English. She was born and raised in Iowa, USA. During college she did her student teaching experiences in both China and India. Doing that she found a passion for working and teaching abroad. She has lived and taught English in Bangkok for the last five years at an international school. She loves inspiring kids to be creative scholars that are reflective and responsible. She is a football coach and loves to inspire kids both on and off the field to work hard and be team players. She is so excited to be working at TCIS and can't wait to have an amazing year.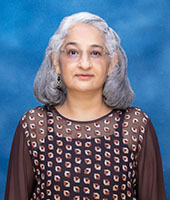 Rajinee Sachdev
Masters in Education Bachelor of Science
Mrs. Rajinee earned her Master's degree in Education majoring in Curriculum and Instruction at Assumption University, Thailand. She has over 20 year of teaching experience as an early childhood educator and 5 years as an ESL teacher in middle school.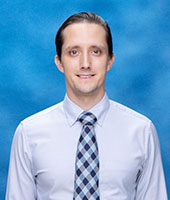 Richard Poulin
Ph.D. in Education: Curriculum & Instruction (2024) M.Ed. in Educational Leadership (2021) University of West Florida, USA M.A. in Education K-12 (2018) Bethel University, USA Bachelor of Business English (2006) Bangkok University, Thailand
Mr. Rich was born in California, USA, but grew up in Japan. He attended an international school and has lived in Asia for most of his life. He is a U.S.-licensed teacher and principal. Mr. Richard has more than ten years of teaching and administration experience with bilingual/multilingual international schools in Thailand, China, and Singapore.
Mr. Richard established a non-profit organization called Teach RARE. It is a network of educators and medical professionals who volunteer to support families and organizations with rare diseases and special needs. He also writes a weekly column at BioNews, which provides educational articles and boosts awareness of rare diseases. He is a lifelong learner who routinely attends professional development and workshops focused on technology education, literacy, and leadership.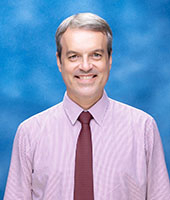 Scott O'Neill
B.S. - Marketing and International Business - Penn State University M.Ed - Second Languages and Cultures Education - University of Minnesota
Mr. Scott has been teaching English, Spanish, Drama, and Robotics in Bangkok for 20 years. He has a Bachelor's Degree in Marketing and International Business (Penn State University), and a Master's Degree in Second Languages and Cultures Education (University of Minnesota). Beyond language teaching, he also coaches football (the soccer kind). For him, it has been a pleasure to put these acquired skills to use as he works with kids to learn and grow in an international school setting like TCIS. 
Part of his studies was in Seville, Spain, which was his first major experience of living long-term outside the U.S. He then went on to work in the Peace Corps as a small business development volunteer in Paraguay (1997-99). It was after this important chapter in his life that he got back in touch with his mentors—teachers from his high school years—who guided him toward the Master's program that would prepare him for his career in education and his experience here at TCIS.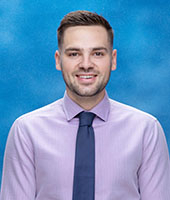 Sean Allen
Bachelors of Arts from Washington State University
Mr. Sean attended Washington State University and got his degree in English. He believes his passion for teaching really took off during his years at Washington State. He absolutely loved his professors and their outlook on teaching as a career. They pushed him to "grow up" and be himself inside of a classroom but still maintain that balance of enjoyment in a high school classroom. 
Mr. Sean is excited to be a part of the TCIS "family" and looks forward to being with the students each and every day. He is currently in his sixth year at TCIS, and he is the Athletic Director. In his downtime, he enjoys camping, playing sports, and reading a good book!