SAT Information 2017-18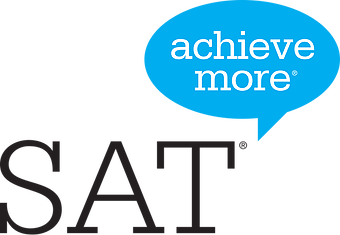 Each year, many TCIS students will take the SAT exam. The SAT is a standardized test used by universities around the world to help gauge a student's readiness for a particular university. SAT scores will be used in addition to other aspects of a student's college application like, GPA, essays, and letters of recommendation.
The exam tests students in 3 areas: reading, math, and an optional writing section. The math and reading sections are each scored out of 800 points, with a maximum score of 1600 on the whole SAT exam. The writing section is scored separately.
Students also have the option of taking SAT Subject Tests in a variety of areas, such as literature, math, science, history, and various foreign languages. SAT Subject tests are encouraged for students looking to demonstrate mastery in a particular subject area. Some universities may also require students to take one or more of these exams. A full list can be found here.Mr. Rob or Mr. Jeff can help students register for any upcoming SAT here at school. All TCIS students can register to take any SAT exam on site at TCIS. If the test center appears full on the Collegeboard website, please speak with one of them in Student Services to help with registration.
The charts on the left display all of the SAT and SAT Subject test dates for the 2017-18 school year. Students can see more information about these tests and can register by clicking here.
Preparing for the SAT
Students planning on taking the SAT are encouraged to study well in advance of their chosen test date(s). Many resources are available online and in print. One great source is the Khan Academy. They offer many free practice questions and full-length exams, and they provide immediate feedback so students know which areas they need to focus on.
Students can also sign up to take SAT Prep courses through companies such as Kaplan Test Prep among others. Please come to Student Services with any questions related to the SAT exam.